SJHP Slide 1
Saturday, Oct. 22
8 a.m. 5 p.m.
SJHP Slide 2
From leaking roofs, failing septic systems, plumbing leaks, and electrical issues to flooring and drywall repairs, the health and safety of our community is our number one priority.
SJHP Slide 3
In addition to housing rehabilitation and new construction development, SJHP offers HUD approved housing counseling services that include first time homebuyer education, financial/credit counseling, and foreclosure prevention counseling.
The St. Johns Housing Partnership is committed to promoting safe, decent and affordable housing in north Florida. We do this by creating links between the public and private sectors on projects that create low- and moderate-income housing, rebuild neglected homes and neighborhoods, thus benefiting disadvantaged areas and enhancing community economic and social development.
This program provides emergency home repair services to low-income and elderly single-family homeowners in need ...
SJC Down Payment Assistance
The St. Johns County Homeownership Programs has assembled a team of housing professionals to guide eligible first-time homebuyers through all phases of the home buying process.
The St. Johns Housing Partnership was able to impact yet another homeowner in need through the volunteer support of the Creekside High Engineering Club! The SJHP client, Ms. D, was an elderly woman who lived alone. Creekside built her ramp in 2019 and at the time, her deck was not in need of repair. She…
Read More
ST. AUGUSTINE, Fla. (May 2, 2022) – First Friday, a monthly program about the lack of affordable housing and other housing issues in Northeast Florida, will begin airing this Friday, May 6 at 8:30 a.m. on WFOY 102.1 FM and AM 1240 in cooperation with the St. Johns Housing Partnership (SJHP). "Being a local station…
Read More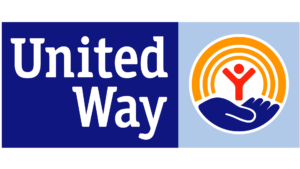 Contact us today to see how we can help you!