SJHP Slide 1
The St. Johns Housing Partnership has a 22-member housing team of highly trained, well qualified, dedicated individuals. We are steadfastly committed to serving the housing needs of North Florida's most deserving citizens.
SJHP Slide 2
From leaking roofs, failing septic systems, plumbing leaks, and electrical issues to flooring and drywall repairs, the health and safety of our community is our number one priority.
SJHP Slide 3
In addition to housing rehabilitation and new construction development, SJHP offers HUD approved housing counseling services that include first time homebuyer education, financial/credit counseling, and foreclosure prevention counseling.
The St. Johns Housing Partnership is committed to promoting safe, decent and affordable housing in north Florida. We do this by creating links between the public and private sectors on projects that create low- and moderate-income housing, rebuild neglected homes and neighborhoods, thus benefiting disadvantaged areas and enhancing community economic and social development.
This program provides emergency home repair services to low-income and elderly single-family homeowners in need ...
ST. AUGUSTINE, Fla. (November 17, 2021) – – On Tuesday the St. Johns Housing Partnership (SJHP), creating safe, clean, affordable housing in North Florida since 1996, took part in a dedication and flag-raising ceremony at Patriot Place, a new housing option for at-risk veterans in St. Johns County. The six-unit apartment community under construction at…
Read More
ST. AUGUSTINE, Fla. (November 4, 2021) – Are you struggling to pay your mortgage due to loss of income, change of household circumstances or increase in expenses? Whether you have fallen behind on your mortgage payments or are in danger of falling behind — St. Johns Housing Partnership (SJHP) HUD-Certified Housing Counselors have answers. The…
Read More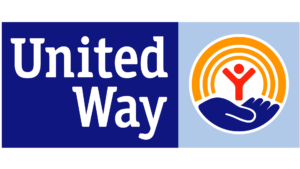 Contact us today to see how we can help you!